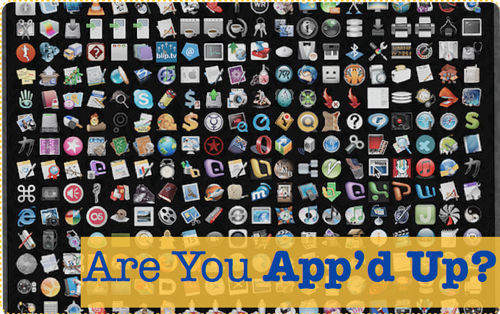 In our tech-no-centric world, it seems like everyone is giving or receiving some sort of an electronic gizmo this year. The iPad2, 'budget tablets,' and smart phones topped PC World's Hottest Holiday Tech Gifts. Esquire named the iPad2 THE gift for kids in 2011. US News Money concurs that these items seem to be what everyone is buying this year.
Want to stand out in the crowd? Think of how much cooler that tablet or phone you're giving would be pre-loaded with handy apps. Especially for those doing the unwrap-and-dash this Christmas morning? (Oh, yes, we'll be hitting the airport by noon to see family members in the midwest. You, too?)
Here are some great resources to help you start 'app'ing up!
And don't forget that you can download your favorite KneeBouncer games as apps, too! Big Little Games Volumes 1 &  2 plus Who Says Moo and AB Baby are all available for iOS and Android. Just check out our online store.