Is your little palenotologist crazy for KneeBouncers' Dinosaur Shape Match Game? Then try this DIY Dinosaur Shape Dig table top game. It's a clever mash up of sensory play and shape identification — and helps extend the play!
Preschool and Toddler Activity
Here's what you'll need:
a sturdy box
sand
craft stick
small paintbrush
shrinky dink paper (inkjet version)
Step 1
Fill box half way with sand, leaving ample room for digging.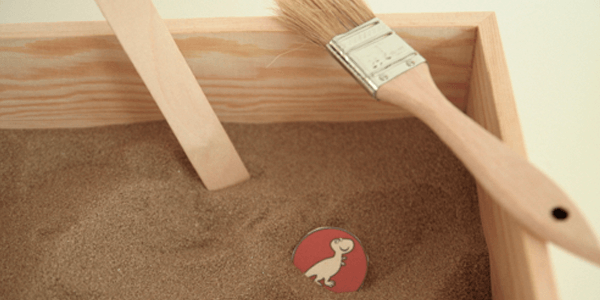 Step 2
Print out the pdf onto a sheet of inkjet ready Shrinky Dink paper. You can find Shrinky Dink paper at most craft shops. Look for the one that says Inkjet on it. Cut out the dinosaurs and cook to manufacturer's instructions.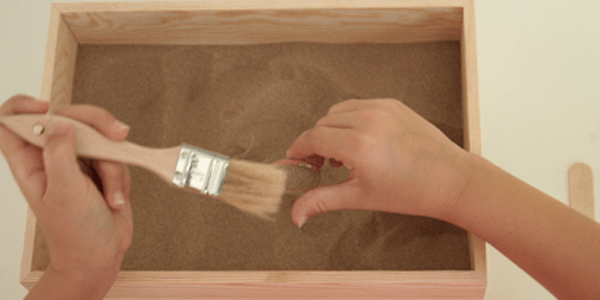 Step 3
Once Dinos have cooled completely, put them in the sand so they're fully covered.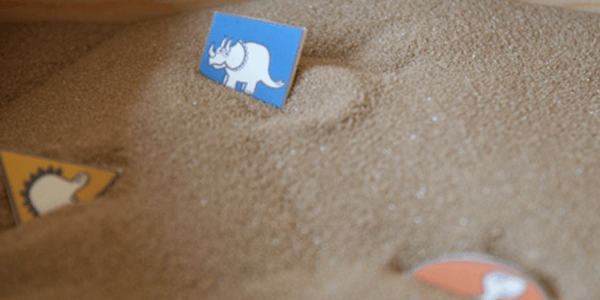 Step 4
Have your child use a craft stick to dig for dinosaurs. Once found, have them brush off excess sand. Continue until all six dinos are excavated.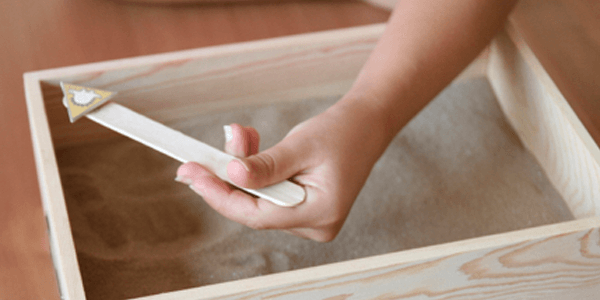 Other ways to play:
Have children excavate until they find a specific shape or color.


Get a larger box and more sand and play this game at a dino themed birthday party.


Have a sandbox? Use that instead of a box.


Add other items for children to excavate like small toys or shapes cut out of cardstock or cardboard.