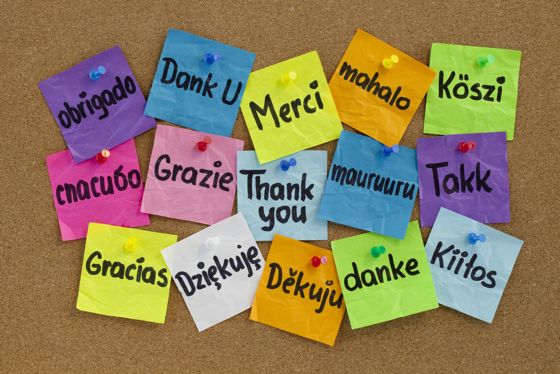 It's the start of November — which in the United States means we're starting to think about Thanksgiving. Of course, we all want our children to be grateful for the things they have, but gratitude isn't exactly tangible. How do you teach your youngest KneeBouncers about being thankful?
Well, we've got five ideas!
1. Create a Family Gratitude Journal
Pick-up a blank notebook and have your kids decorate it. Each day, have one child draw a picture and write what they are thankful for (you can even have children take turns, alternating days). If your child is too young to write, write what they are grateful for beneath their picture.
2. Volunteer
Believe it or not, your kids can never be too young to start volunteering! Of course, you can volunteer formally through an established organization, but you can also volunteer informally by helping a neighbor, helping with a community garden or picking up and delivering canned goods to a local shelter.
3. Create Your Own Thank-You Note Cards
Work together to create thank you cards that you can easily jot in notes when your child receives a gift. Even if your child can't write a note, they can dictate a note to you — or create the art on the front of the card (which, presumably, Grandma will love just as much if not more than the note sentiment!).
4. Model Thankfulness
Where do your kids — especially young kids — take their cues from? YOU! Be sure to model thankfulness in your every day interactions.
5. Bedtime Chats
One of the quietest times of day is right before bed. As you're tucking your kiddos in, ask them about their day — and the three best things that happened to them that day. Reflection will help reinforce gratitude.
What other ways to help create a culture of gratitude and thankfulness in your house?