I'll admit, yesterday's giveaway question was a wee bit influenced by the fact that I need to come up with some killer bake sale recipes for my daughter's preschool festival next week. But, like always, KneeBouncer fans are FULL of ideas. Thanks for the suggestions!
Here's a round-up of some recipes based on fan suggestions and from some blogs we just adore.
The grand finale? Why, the winner of our Tuesday Giveaway, of course. Scroll down to check if you won!
Peanut Butter and Jelly Muffins.
Homemade Hostess Cupcakes from 52 Kitchen Adventures.
Carrot Cake Muffins from Cooking Classy.
Cake Batter Rice Crispy Treats from Gimme Some Oven.
Jam Thumbprint Vegan Cookies from The Kitchn.
Banana Cupcakes With Honey-Cinnamon Frosting from NPR.
Apple Pie Cookies from Smitten Kitchen.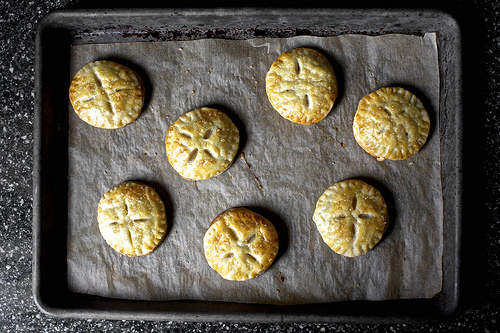 Toasted Coconut and Ginger Blondies from Perry's Plate.
TUESDAY GIVEAWAY WINNER: Congrats Wendy Schott McGlannan! Please email me at heather@kneebouncers.com and we'll get you set-up with your FREE year membership to KneeBouncers.com.