Toddlers and preschoolers learn best by getting their hands dirty — literally! Play and learning at these ages are all about activating the senses. Here are some fun ways to celebrate the luck of the Irish with the KneeBouncers in your life.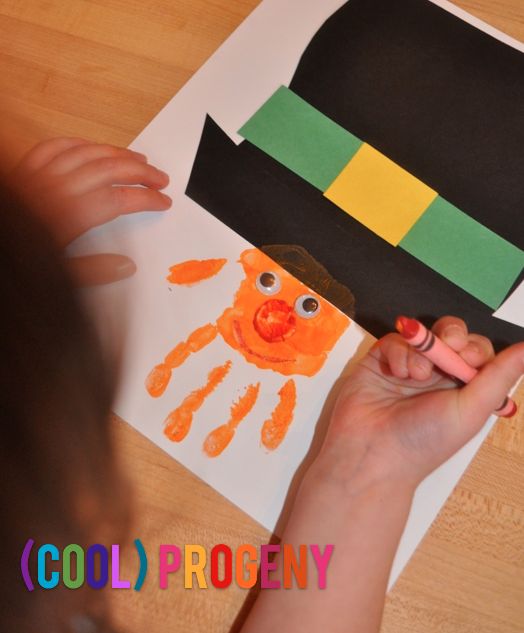 Hand Print Leprechaun
Make a leprechaun out of construction paper, some googly eyes and your child's handprint. It's a great opportunity to get messy, talk about shapes (an early math skill!) and create some new wall art. Find the tutorial on (cool) progeny.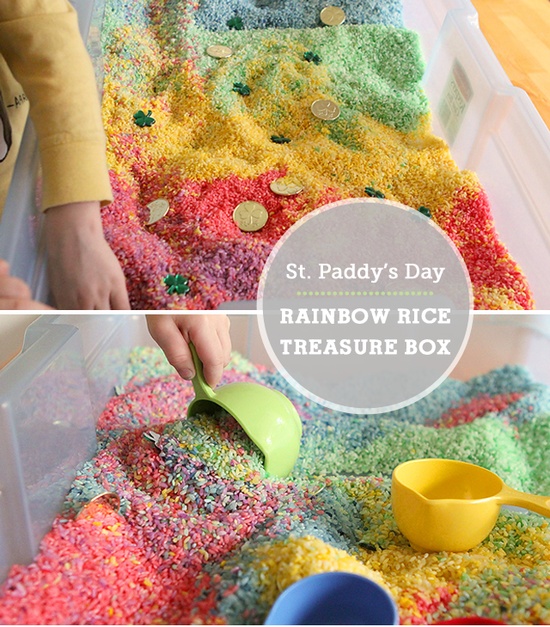 Rainbow Rice Treasure Hunt
Nothing says St. Patrick's Day like searching for a pot of gold at the end of the rainbow. Create your own rainbow rice and send your little one on a gold coin treasure hunt. Talk about color identification and let them dig away (which builds fine motor skills). What a fun  idea from Modern Parents Messy Kids.
Candy Necklaces
If you're interested in treating the kiddos, try crafting your own couture green necklaces (thanks for the idea Paper and Cake)! Your child will love using 'real candy' and beading is a wonderful way to help foster fine motor skills. If the idea of all that sugar makes you crash like a 3 pm snack slump, try using green pasta noodles, rainbow fruit loops or large beads.