Does your KneeBouncer love the ABCS? Are they starting to learn letters, especially those in their name? If your little one is interested in learning letters, try our Alphabet Magic Screen or Letter Baloon Popper games.
Here are some great games and activities your letter learner can use to reinforce their letter learning!
Letter Swat
If your little one loves interacting with letters, they'll bounce for joy with this fun letter-swatting game created by Jamie at Hands On As We Grow. This game is a great way to strengthen letter identification skills and reinforce your preschooler's knowledge. All while playing with purpose.
You can read Jamie's full blog here, but all you need to play is a large piece of paper, a few markers, and a fly swatter.
Alphabet Playdoh Mats
Print off these adorable free Alphabet Play-Doh Mats from Tiny Blue House, laminate them, and let your child practice making letter shapes using Play-Doh! Making letters out of Play-Doh or any other material involves multiple senses, which helps your child build connections and retain information better.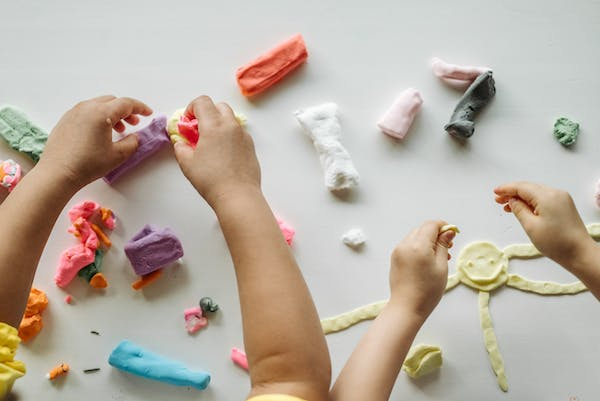 Alphabet Bingo
Everyone loves Bingo, so engage your little one in some letter-learning fun by playing Alphabet Bingo. You can purchase ready-made games or make your own using cardstock. If making your own cards, place no more than 9-12 letters per card, especially if your little one is starting to learn their ABCs.
ABC Magnets
A simple yet effective tool is ABC magnets. Give your little one a pile of ABC magnets and a magnetic cookie sheet or dry-erase board, and let them experiment and explore with letter learning. You can also provide them sight word cards if they are ready to begin spelling. All you need is 3×5 index cards and a permanent marker. Write simple words on the cards to see if your child matches the letters.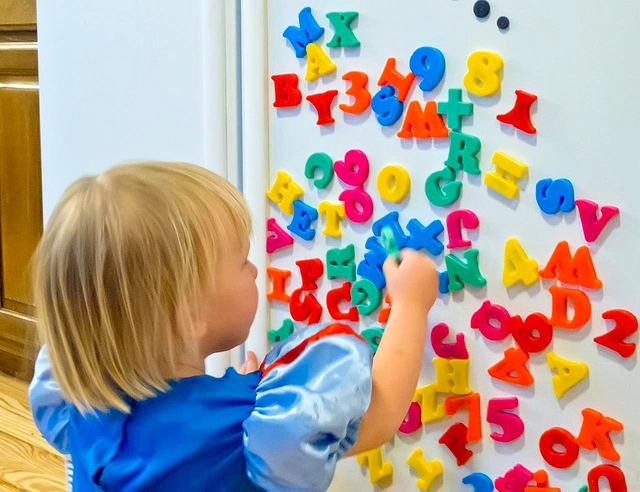 Any type of learning that integrates multiple senses is fun. And play and interaction is the best way to learn their letters! Go on Alphabet hunts in the store or around your home. Point out letters and words in books. Sing songs, perform fingerplays, and makeup stories together!
Books & Print
Lastly, provide your child with plenty of books and opportunities to engage with written text and print in a variety of settings! All of these activities are the building blocks of a strong foundation in literacy.
Updated August 13, 2023, by L. Elizabeth Forry