Did you know KneeBouncers is a Dadpreneur Company? Two dads founded the company! They wanted to give their children fun, age-appropriate online games. KneeBouncers started with games for babies and have now expanded to include toddler and preschooler games, activities, and music!
We thought we'd pay it forward and make you aware of some other Dadpreneurs with kid-friendly companies! 
So, whether you're looking for a gift for Father's Day, a gift for a new father-to-be, or a dad who wants to support other dad small businesses, we've got a great list of Dadpreneur shops to check out!
Dude Dad is an online comedy personality, but his brand has grown far beyond making funny videos online. His real name is Taylor Calmus. Alongside his wife Heidi, they run a successful business with clothing, merch, books, and even a dad-friendly diaper bag! One of their recent releases is a pregnancy book for men! Dude Dad's video honestly and hilariously captures what it's like being a parent these days!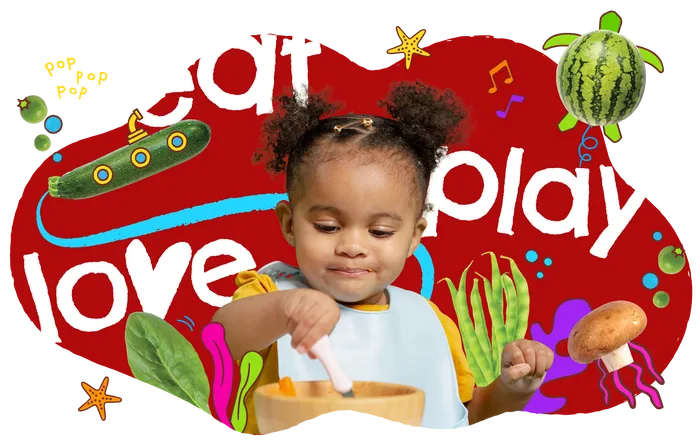 Ella's Kitchen line of baby and toddler all-natural 100% organic food is another excellent Dadpreneur company. Paul Lindley, Ella's father, designed the food to be healthy and delicious. We like that Ella's Kitchen makes a great and environmentally sustainable product. In addition, they give back to local communities.
WaterWipes are precisely what they sound like; water-based baby wipes are safest for even the gentlest newborn skin. Founder Edward McCloskey invented WaterWipes after his daughter suffered terrible rashes from commercial wipes. He couldn't find anything gentle enough to use on her skin, so he started making his own! They're currently the purest baby wipes sold in over 50 countries!
Dadprenuer Jon Savoy created the Grab-and-Go Booster Seat. He got the idea from the endless shuffle and transfer of heavy, bulky car seats for carpools and school pick-ups. The seat is small, portable, and light, making it easy to grab and go, preventing the risk that a child is riding boosterless because parents forget or don't bother to provide a car seat. An excellent product by a Dadpreneur company with a great cause: saving children's lives!
Plum Organics is a nationally recognized chain of baby and toddler food founded by CEO Neil Grimmer. The food is healthy, nutritious, and packaged sustainably. All their foods are FDA Certified-Organic, so you know your baby is only getting the best! If you and your child haven't tried Plum Organics yet, try some out as a great way to support another Dadprenuer company!
Updated May 19, 2023, by L. Elizabeth Forry