Summer is perfect for fun in the sun and spending time with your family. But summer also means kids (and sometimes parents) are home from work, and eating the same old snacks can get tiresome! If you're searching for satisfying summer snacks your kids can help make, we have some delicious ideas for you to try!
Summer snacks should be fun and healthy since we don't want our kids to fall into unhealthy habits over summer vacation.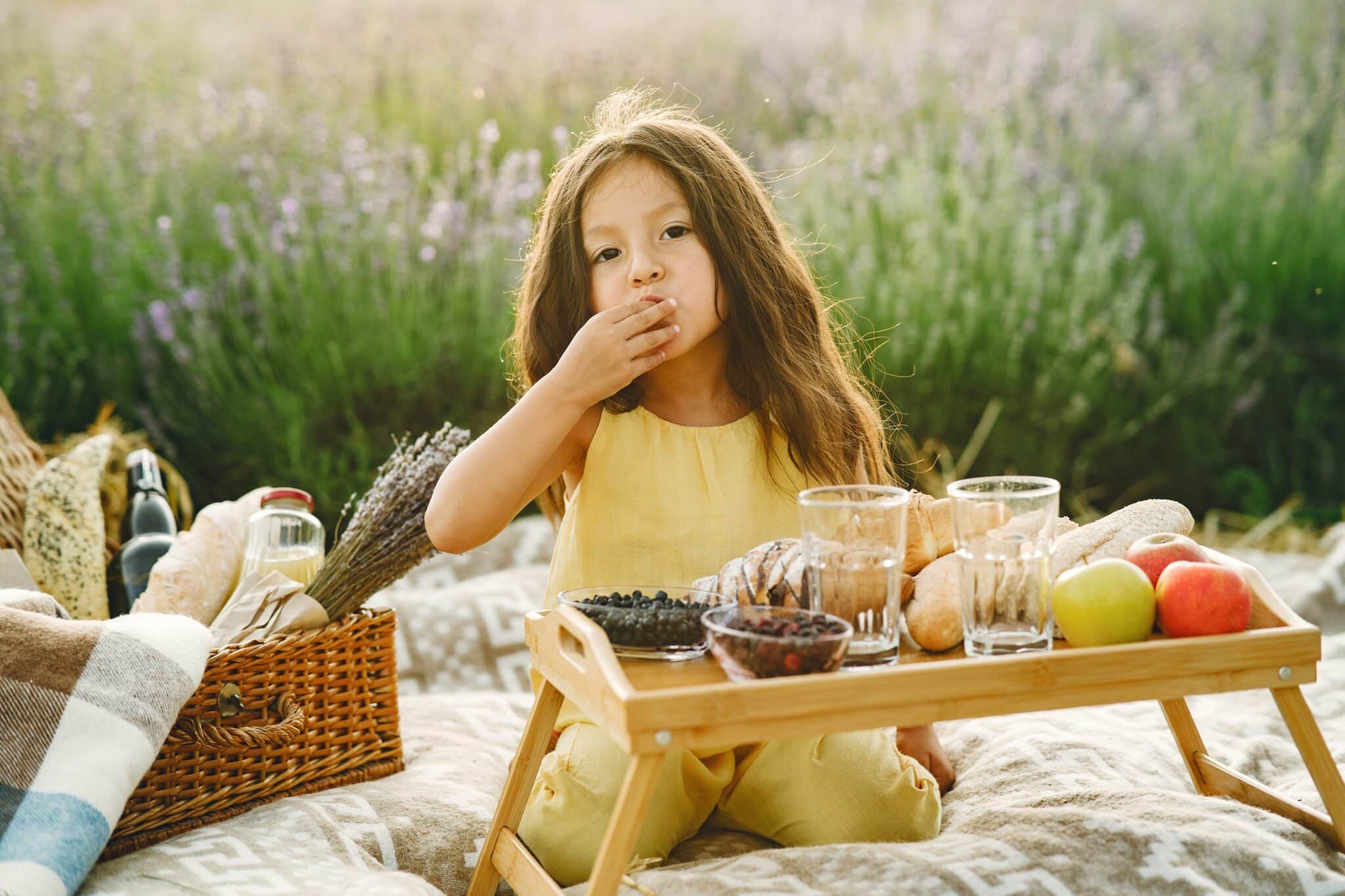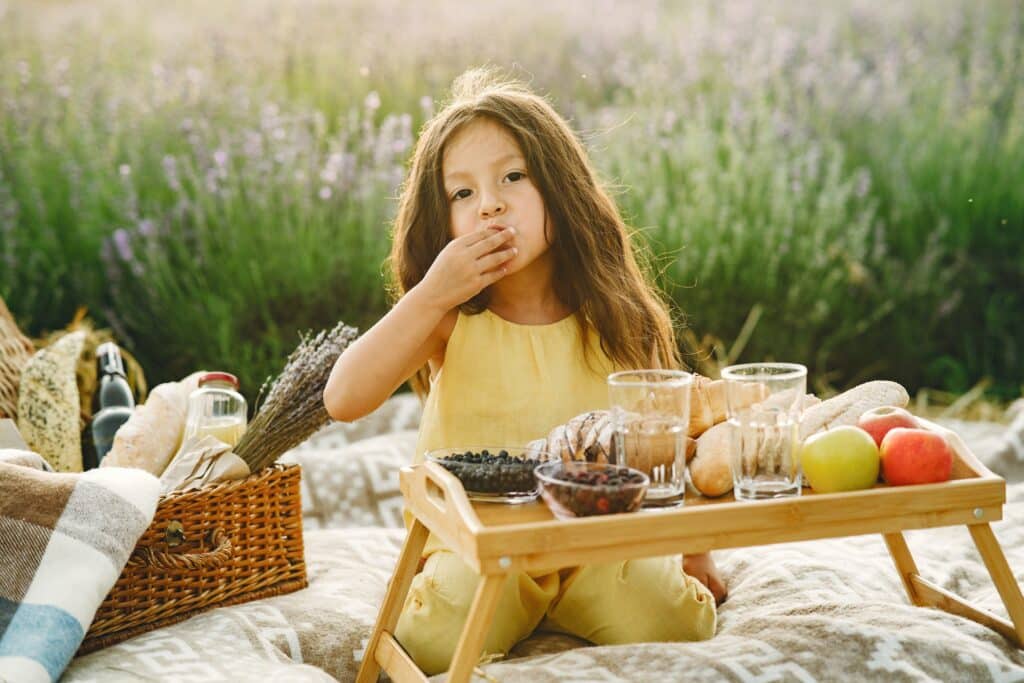 All the ideas below incorporate fruit and other healthy elements, but you can dress them up or down as you see fit. Regardless of whether they're fruit-based, yogurt-based, or include some sugary elements like sprinkles and marshmallows, we're sure you'll find a new satisfying summer snack to try!
Banana Boats
The Simple Veganista has an excellent Banana Boat recipe to try! She recommends using peanut butter, shredded coconut, cacao nibs, hemp hearts, and goji berries. Other toppings like raisins, dried cranberries, white chocolate or yogurt chips, soy butter, Nutella, or cinnamon also work great.
To make this simple and delicious snack, slice a banana in half lengthwise, spread your choice of nut butter or spread, sprinkle your toppings, and viola: a delicious and satisfying summer snack even a toddler can help make!
Smoothies
Smoothies make many of our kid-friendly snack lists because they're healthy and easy to make! Additionally, smoothies are made to order, so everyone gets what they want.
You can make smoothies with yogurt, any milk plant, nut, animal-based protein powder, fresh or frozen fruit, and so much more! One of our favorite things to add is PB2 Powder for a low-fat protein punch!
Parfaits
Parfaits, like smoothies, can be made to order, so the options are endless! Layer yogurt, granola, fresh berries, shredded coconut, or chocolate chips can be layered for a satisfying summer snack.
To keep your parfait super healthy, use non-fat, plain Greek yogurt, and let the extras add flavor. This way, you're not adding extra sugar to the yogurt. Greek yogurt has more protein than flavored yogurt to keep little muscles growing strong!
Fruit Kabobs
Fruit kabobs are the perfect way to involve your kids in snack prep. This fun task allows your kids to put on only the fruits they want and helps develop fine motor control!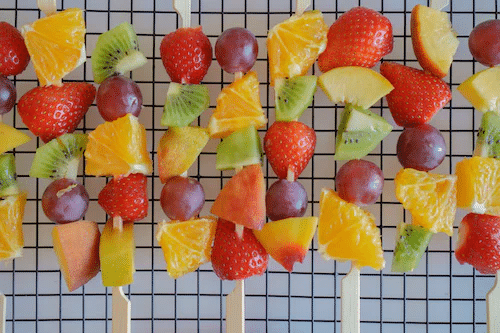 Berries, grapes, orange slices, melon chunks, and banana chunks all work well! However, children under four should not have whole berries, grapes, or chunked fruit because it is a choking hazard. Therefore, this task is best suited for preschoolers and up.
Donut Apples
Donut apples probably win the prize for the least healthy snack idea on the list. But they're still healthier than eating real donuts! The frosting is made with cream cheese, honey, and chocolate, but have fun playing around with different flavor profiles!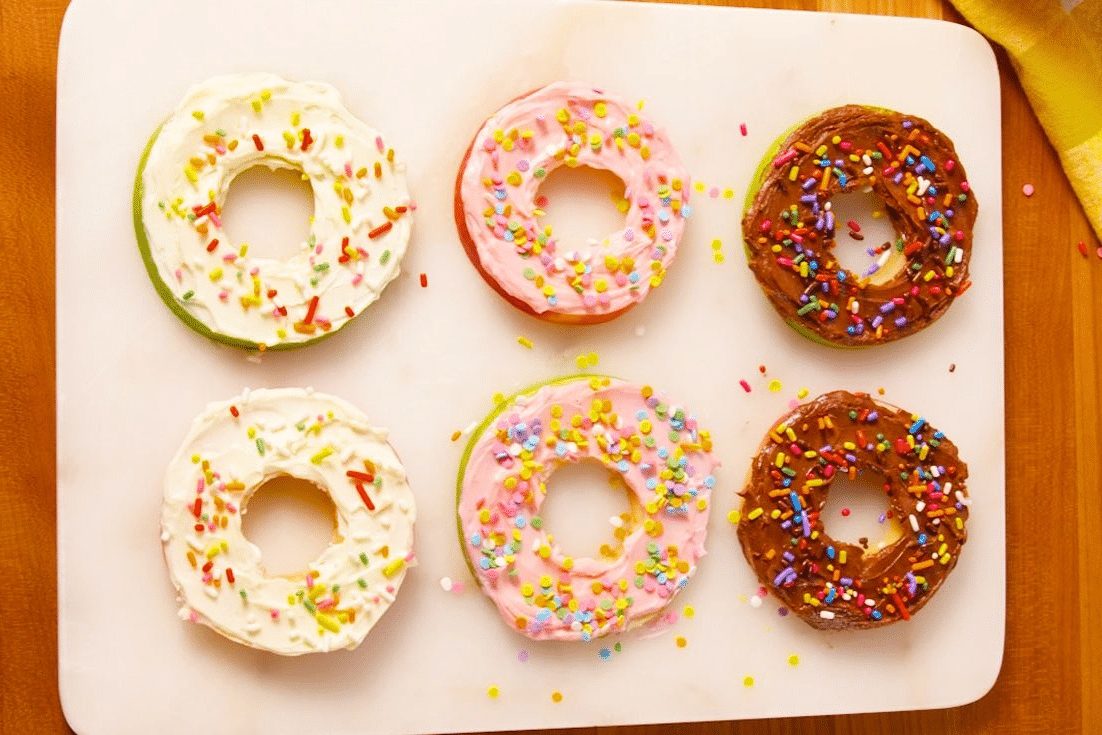 This great idea we found on Delish requires some prep work, but we guarantee the kids will love it. You'll need a biscuit or circular cookie cutter to remove the apple core once sliced. If you want a healthier option, use yogurt chips, shredded coconut, or dried fruit instead of sprinkles.
Watermelon Pizza
I admit that I'm a little bit obsessed with this idea! Today's Creative Life posted this great idea, and I can't wait to try it. I love watermelon and fruit pizza, so this is a win-win in my book! This is a fun and satisfying summer snack idea, and it's perfect for your next summer picnic or party you attend!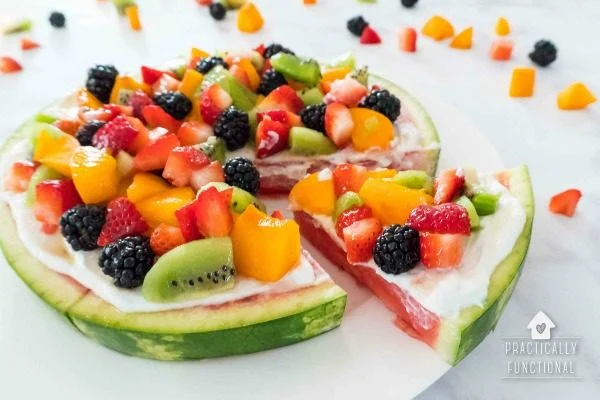 Even toddlers can help decorate the pizza with their favorite fruits. All you need to complete this delicious snack is a watermelon, low-fat vanilla yogurt, and diced fruit. Add optional honey or agave nectar to drizzle!
Air Fryer Banana Chips
You only need bananas and cooking spray to make air fryer banana chips. However, you can add optional flavoring by tossing them in peanut butter powder or cinnamon and sugar. Slice the bananas, toss with non-stick cooking spray, and air-fry for 8 minutes at 325. Then flip, spray again, and cook an additional 4-6 minutes.
These tasty, crispy treats go well with chocolate hummus, yogurt, or fruit dip. If you don't have an air fryer, toss them in orange juice and bake at 250 Fahrenheit for 2 hours.
July 12, 2023, by L. ELizabeth Forry