Babies and facial expressions go hand in hand. Faces are among babies' earliest communication tools; they help babies make sense of their world and the people around them. How you interact with your baby affects how they feel. Positive verbal and facial interactions provide comfort and security to your baby.
Babies love faces and use them to determine what's alive and what's not. Babies observe faces to learn what to be cautious of and what's safe. They interpret how people feel based on their facial expressions, and as they develop language, they associate specific feelings with different facial expressions.
As young as one to two weeks, your baby will follow your face when holding them less than a foot away. Around three months, a baby's eyes will track an item held closely. Babies also learn what to pay attention to by following the eye gaze of adults and will start following an adult's gaze around six months.
A baby's love of faces is one of the reasons little ones love games like peek-a-boo or making silly faces with you! So give our Peek-A-Boo sing-a-long a try to engage your little one in some facial expression fun! Simply holding your baby close and talking to them will engage and entertain them.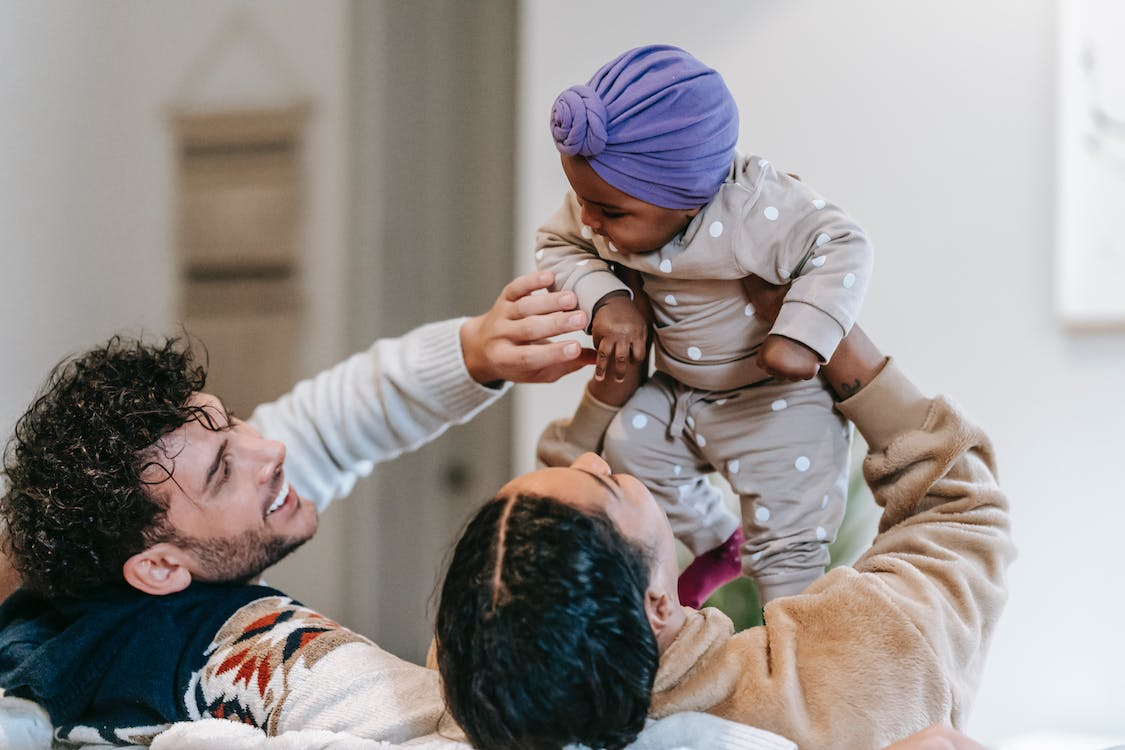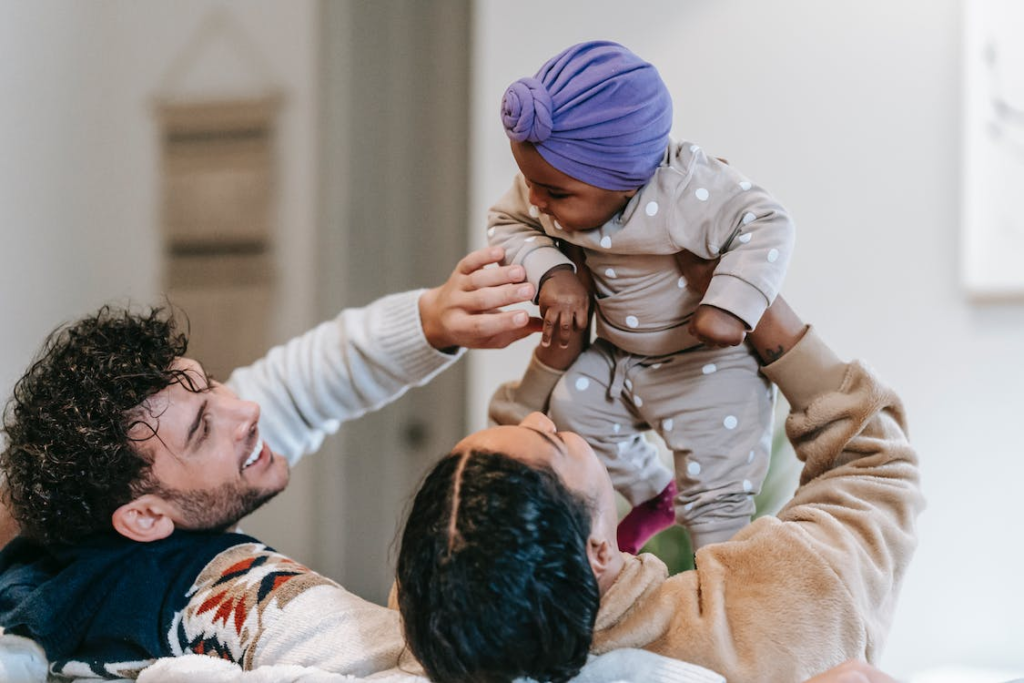 Babies like animal faces and drawings of faces but love human faces. So, give your baby books with faces showing various emotions and facial expressions. You can even make your own book of facial expressions using pictures you find online or pictures of family members.
Another excellent tool for your baby's development is a safety mirror. They can use a safety mirror to see and practice a variety of faces. Attach the safety mirror to a wall, low to the ground, or onto their activity mat.
Your baby's expressions can also tell you how they're feeling! For example, babies rub their eyes to show they're tired. And when they smile, they are happy to see you! On the other hand, a baby rooting or sucking on their fingers or toys might be hungry or teething.
Making silly faces at your baby and engaging in a copy-cat style game is a fun way to teach your baby about facial expressions. Make faces and see if they copy you, then switch and copy the faces they make! Sings songs like "If You're Happy and You Know It!" and use as many emotions as possible!
Updated August 21, 2023, by L. Elizabeth Forry