We all know that eating fruits and veggies is good for us. These colorful foods provide essential vitamins and nutrients a kid's growing body needs. 
In a perfect world, we'd be able to put down a plate of carrots, broccoli, grilled chicken with tomato salsa, steamed brown rice, and homemade applesauce in front of our toddler, and they'd gobble it up! But like most parents, you probably have a toddler that avoids veggies.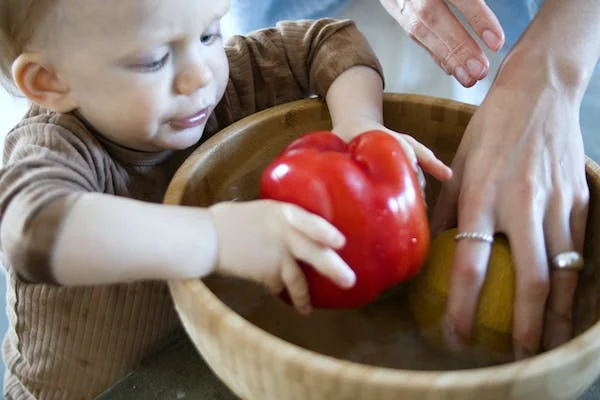 If you have a toddler or preschooler who avoids most or all veggies, we've been there! So, how do you get veggies into our picky toddler eaters?
The 'hide the veggies' tactic is ages-old mom wisdom that found its way into mainstream media through Jessica Seinfeld's Deceptively Delicious cookbook. And when done well, it usually works! 
Here are some super simple thoughts for helping your household veggies go incognito!
Mac n Cheese from Deceptively Delicious with butternut squash or cauliflower puree. 
Pumpkin Pie Smoothie from Eating Well. Canned pumpkin is an easy veggie to sneak into smoothies and tastes good, too! You can sneak a handful of spinach into most smoothies, too!
Meatloaf. I often add red pepper, onion, and broccoli to my meatloaf! Sautee it first to make it sweeter and softer. 
Dino Veggie Nuggets. Your kid is probably eating chicken nuggets anyway, and these dino-shaped nuggets are fun and full of veggies!
Mix greens into your ground meat for hamburgers or tacos.
Tips to Encourage Your Tot to Eat Veggies
Include your toddler or preschooler in the prep and cooking process. Children are more likely to try foods they had a hand in making.
Shop together. Take them to a local farmer's market or let them select something from the grocery store's produce section.
Discuss the benefits of eating veggies. Avoid phrases like "healthy foods" or "junk foods." Instead, praise each veggie's attributes. For example, "Eating carrots will make your eyes very strong!" or "Peas have lots of protein and will build up your muscles!"
Serve veggies in different ways until you find one that works! Veggies can be steamed, sauteed, boiled, mashed, air-fried and more! You can serve them with dips, hummus, or even ketchup if it makes your toddler happy!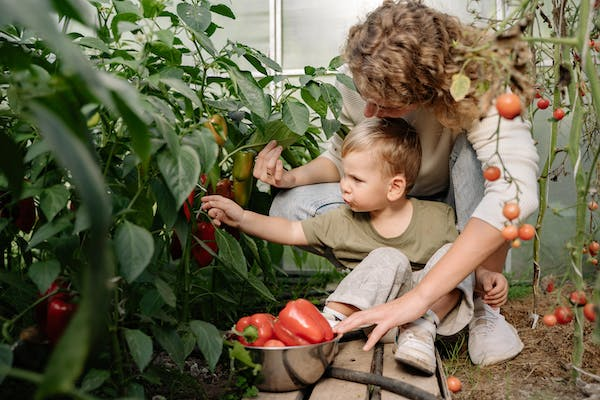 Grow a garden! Not only will they learn about the life cycle and science, but they'll also be more inclined to try something they helped create!
Only introduce one new veggie at a time, and make sure there is always a guaranteed food your child likes on their plate. Never force your child to eat or use food as a reward or punishment.
Updated May 29th, 2023, by L. Elizabeth Forry