Nothing says childhood or sparks more imagination than a plain old cardboard box. As parents, we've all had the experience of our child being more intrigued by the box than the toy. That's because a large cardboard box has limitless possibilities for creativity!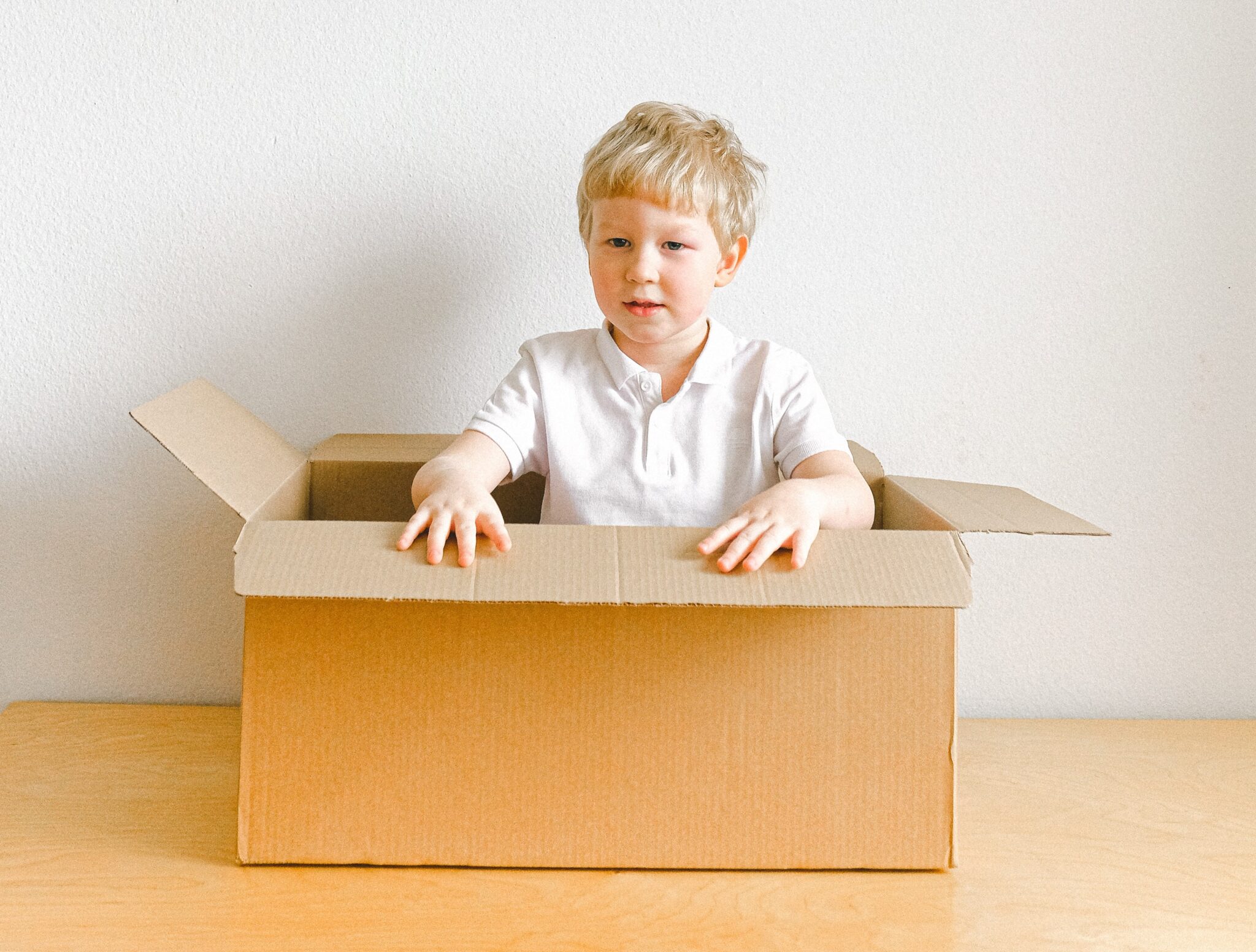 Not only is it fun and inexpensive to repurpose cardboard boxes into play structures or art, but it's also a green way to repurpose a box instead of just throwing it away!
Here are some fun ideas you and your little one can do together that inspire creativity and spark the imagination!
Make a Playhouse
Cardboard boxes make fantastic playhouses for toddlers and preschoolers! It's easy to cut a few windows and a door, and then you can decorate them with paint, markers, stickers, or anything else you have lying around!
A playhouse encourages dramatic play, and the best thing about a playhouse made from cardboard is that it's easy to move around!
Planes, Trains, and Automobiles
Large boxes are perfect for making cars, train cars, or planes. Of course, you may need more than one box to complete your cardboard transportation, but it's a great way to learn how different vehicles work!
This inspiring idea will have your little one's imagination soaring to new heights in no time!
Musical Instruments
Have some smaller boxes lying around? Cardboard boxes are great for making musical instruments, especially guitars like this Cardboard Guitar from MiniEcho.
Fill some old coffee cans with beans to make maracas, and put on some music to jam!
Cardboard Castle
Give your action figures somewhere to play by building a cardboard castle or superhero hideaway! The sky's the limit with this idea. Teach your tot about architecture by creating and bringing the design to life!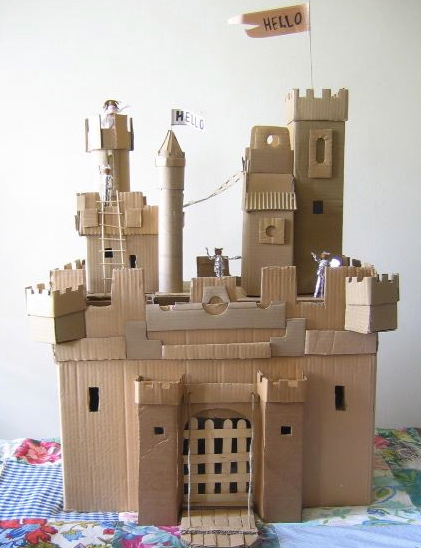 Have a little one who loves fairytales and castles? Then, check out these twelve great castle ideas from One Mama's Daily Drama!
Cardboard Kitchen
If you have a budding chef, create a kitchen play set using cardboard boxes! It's much cheaper than those fancy, designer play sets and much easier to dispose of once your child outgrows using it!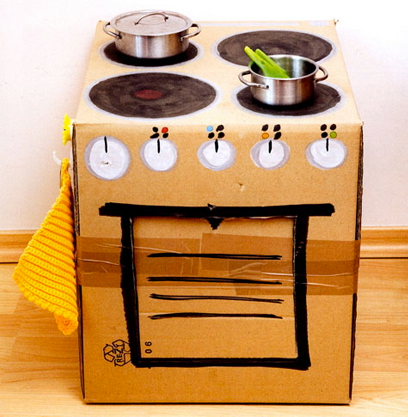 All you'll need to bring this kitchen to life are some play dishes and play food! Empty food containers are another fun way to stock your child's imaginary pantry while reducing and reusing them!
Updated May 31, 2023, by L. Elizabeth Forry