KneeBouncers games teach children valuable concepts, including colors, numbers, shapes, patterns, and more! And we love any game that involves playing with colors!
I'm excited to share this fun Play with Colors geometry activity that teaches colors and shapes. It's a simple craft project perfect for any busy mom or dad. Plus, a no-mess setup makes it an excellent fit for toggling between this activity and a KneeBouncers color game!
We love this adorable example from Small & Friendly
Instructions
Supplies Needed
One white or black felt square
Felt shapes of different colors
Scissors
Step 1
Lay a solid square of felt on the table.
Step 2
Cut the different colored felt into triangles, circles, squares, and rectangles of different sizes. Then, sort the shapes based on color. 
Step 3
Have your child create a design out of the felt pieces and talk to them about the colors they use as they create. Ask questions and give directions such as "Can you find a green square? " or "What can we make using green and yellow squares?"
The possibilities for this project are endless, and the no-mess setup makes it easy to do repeatedly, creating different designs each time.
Felt Board Games
Felt board games are excellent tools for developing language and literacy skills and leave many opportunities for open-ended play.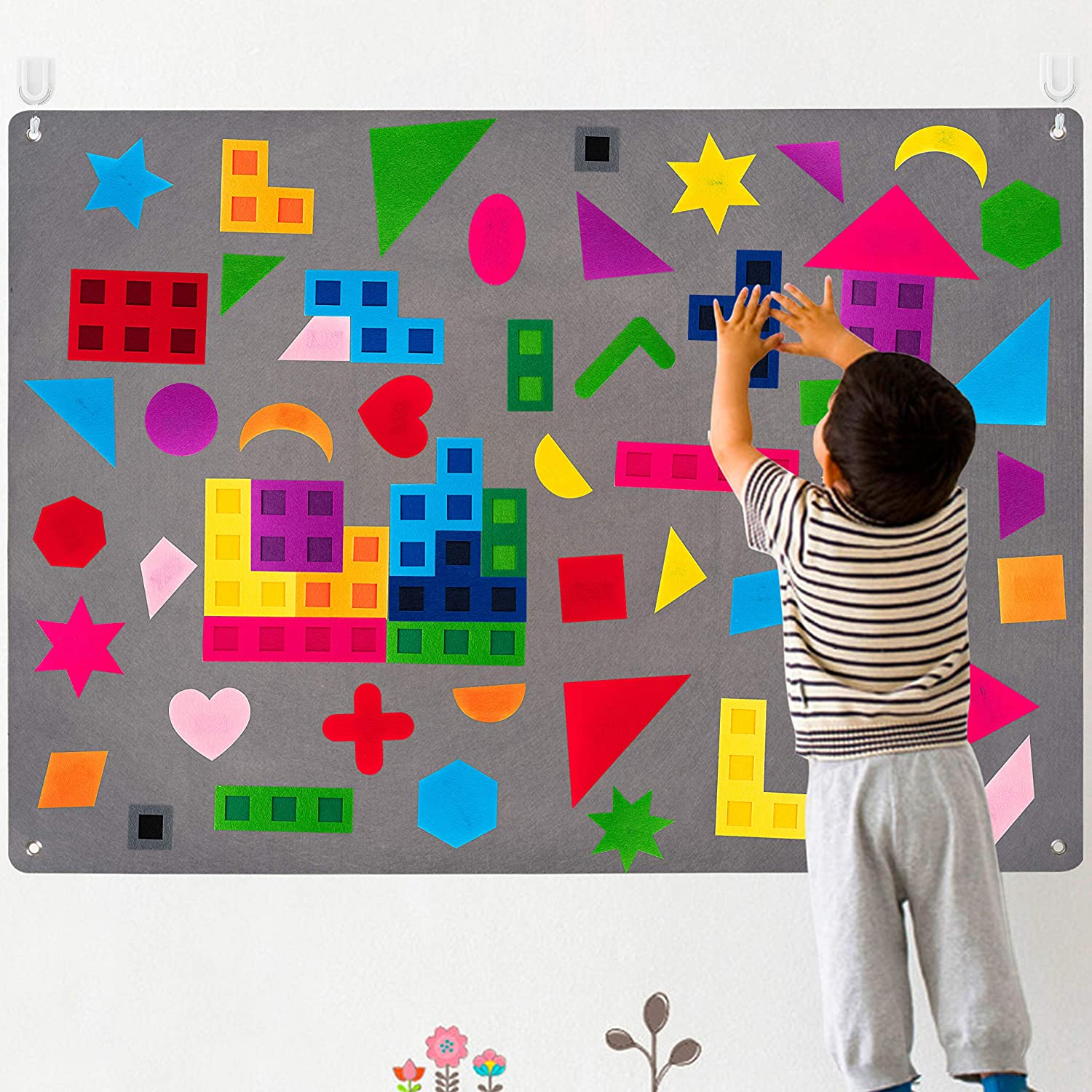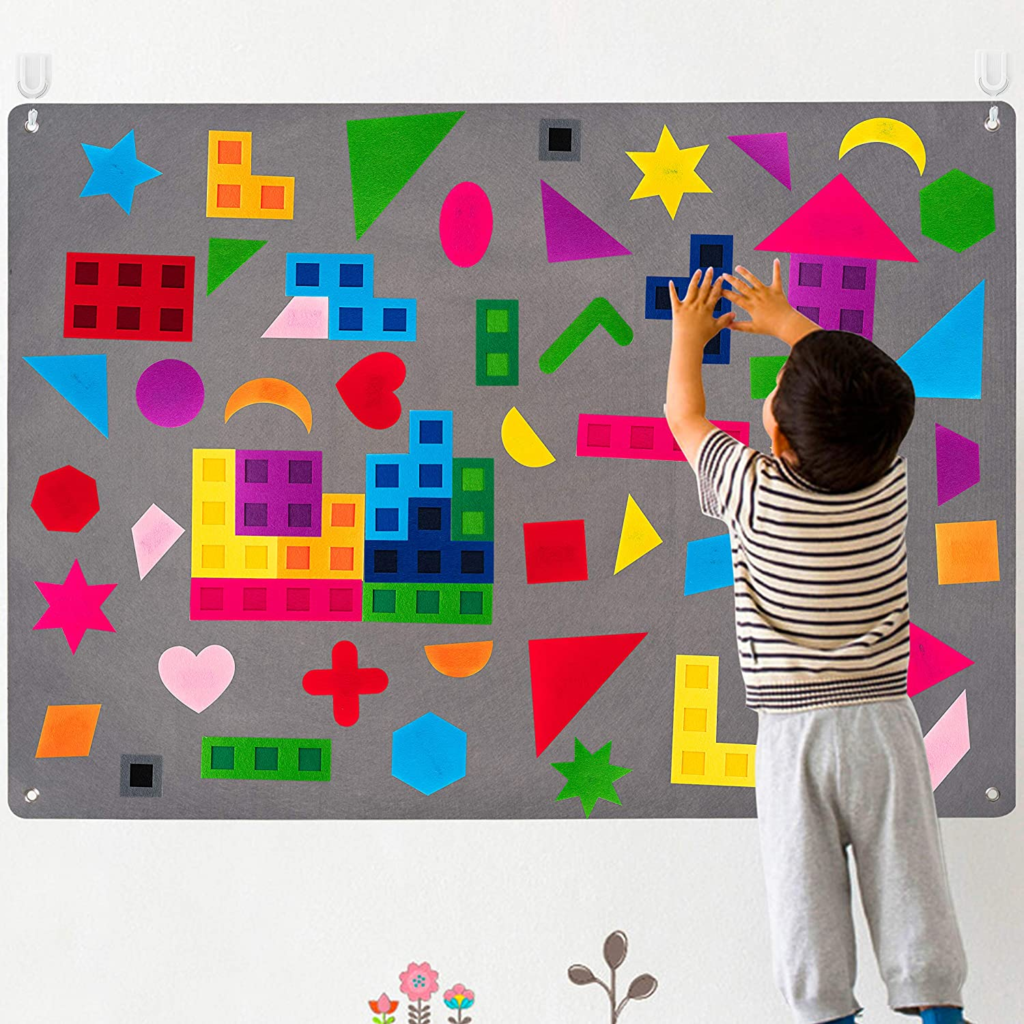 A felt story kit or play board makes a great gift for toddlers through early elementary.
Updated June 1, 2023, by L. Elizabeth Forry