Summer is almost over, but you can hang onto that summer fun a little longer by reading one of these great summer reads for kids! If you're looking for some great summer reads to keep the sunny vibes going, we have some recommendations for kids of all ages!
Not all kids like to read, so if you have a kid who is resistant to picking up a book, try to cater to their interests. Let them read comics, picture books, graphic novels, and even online books because reading is reading! Getting back into the groove of reading and routine for school post-summer is harder for some kids than others. Give your kids some control and let them choose what they want to read!
My youngest loves baby board books and Little Critter books, both beneath his reading level. But I let him read them as often as he wants, and I've bought used ones and borrowed them from the library because it keeps him reading! I know he can read more complicated texts because I've seen him do it, but the goal is to keep him interested!
His reading score increased this school year significantly, and he was one of the most improved readers in the class, going from barely being at grade level to the 73rd percentile for his grade. I attribute much of that improvement to allowing him to read what he wanted because he was excited to read!
Here is a list of great summer reads recommended for toddlers and up!
Author: Peter Bently
Recommended Age: 3-5 years
What would summer be without pirates?! This adventurous summer read takes Captain Jack and his band of pirates on imaginary adventures on the high seas! This lovely rhyming picture book is the perfect bedtime or anytime summer book!
Author: Wendy Cheeyette Lewison
Recommended Age: 3-6 years
Summer is the season for patriotic American holidays, and kids are likely to see and notice the American flag at events, parades, and parties. F is for Flag is a great way to introduce the American flag to toddlers and preschoolers in a way meaningful to them. F is for Flag is an excellent read for the Labor Day holiday!
Author: Peter Sis
Recommended Age: 3-6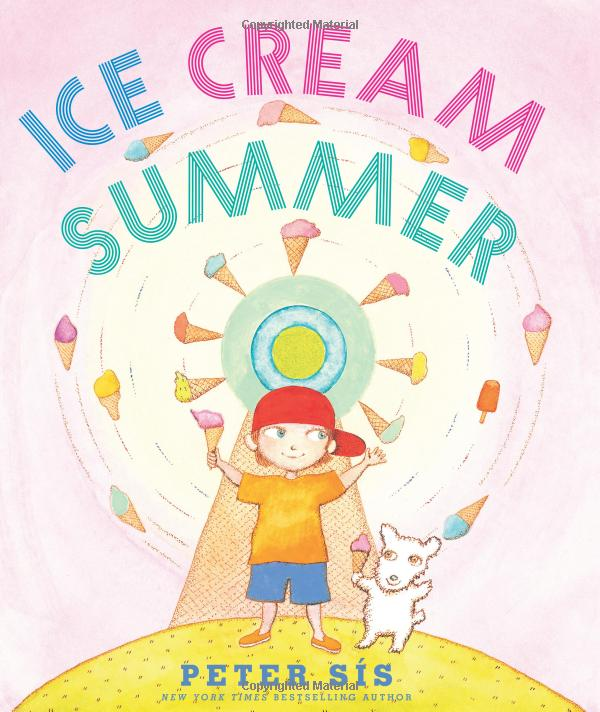 Ice cream and summer go together like well ice cream and summer! This colorful, almost comic book-style summer read is an excellent option for little ones learning sight words. Very simple text makes it easy for kids to read by themselves. But even if they can't read words yet, the illustrations are fun and have a lot to look at, provoking great conversations about what your child sees!
Author: John Rocco
Recommended Age: 3-6 years
This book explores what kids in the city s do on a hot summer city when the power goes out! This comic book style book is perfect for early readers, and the pictures are colorful and engaging. Blackout is a Caldecott Honor Book, and a must-have summer read!
Author: D. J. Sterling
Recommended Age: 4-6 years
We love this diverse book cover showing all types of kids having summer fun! The diversity continues inside this summer read with adorable and colorful cartoon-style illustrations. Its catchy sing-song rhythm and rhyming are perfect for preschoolers and kindergartners learning early literacy skills. Use this book to discuss with your kids what they enjoyed about their summer vacation!
Author: Paul Meisel
Recommended: Age 4-8 years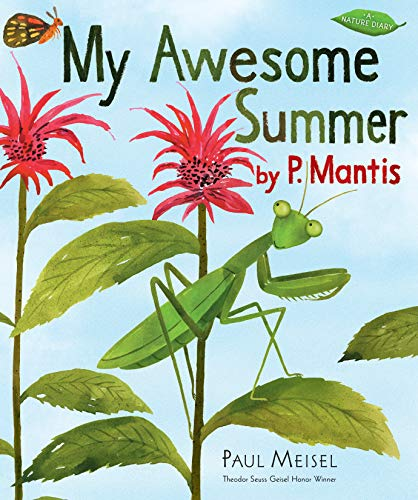 This fun little story is a scientifically accurate nature diary offering a bug-eye view of what happens during summer. Colorful illustrations and an easy-to-read format make this a great option for kids learning to read in early elementary! My Awesome Summer is the perfect segueway book into fall to discuss changes in the water, seasons, and animal behavior. 
Author Sacha Cotter
Recommended Age: 4-8 years
This summer read follows one boy's quest to execute the perfect cannonball. It is a story about finding one's inner strength and believing in yourself! On top of this book's great message, we love the cultural introduction to Maori for kids, including a glossary of the Maori words used in the story!
Author: Anna Marlis Burgard
Recommended Age: Tweens & Teens
This 128-page seashell guide isn't your typical summer read, but if you have kids who love looking for and learning about seashells, this might be a good one to have handy! Older kids and teens may enjoy reading about the different shells, whereas younger kids might like looking at the pictures!
Want more literary fun? Check out our letter-based KneeBouncer games!
Updated September 2, 2023, by L. Elizabeth Forry