Trail mix has always been one of my favorite travel snacks. I have at least one jumbo bag for every car, flight, and train trip. I'm also the mom who packs her own snacks at Disney, and you can bet there is always trail mix in my bag!
So whether you need an easy on-the-go snack for errands or something toddler-approved your little one can get on their own, homemade trail mix is ideal!
The best thing about homemade trail mix is that it only contains the foods you want! So, there's no worrying about allergens, additives, or food dyes you want to avoid. Plus, when you make it at home, you can pre-package it in easy, on-the-go snack baggies to grab as you head out the door.
Homemade trail mix is also a great way to get little hands helping in the kitchen. There is no heat or utensils needed. Plus, you can introduce and practice measuring as you add ingredients!
Easy On-the-Go Trail Mix Ideas!
There are so many things you can include in your homemade trail mix. Here are some popular ideas we recommend!
Cheerios
Dried Fruit: raisins, cherries, apricots
Nuts: almond slivers, walnuts, peanuts
Pumpkin Seeds
Sunflower Seeds
Goldfish
Popcorn
M&Ms
White chocolate chips
Dark chocolate chips
Banana chips
Puffed rice
Baby cereal
Freeze-dried strawberries
Pretzels
Cheez-its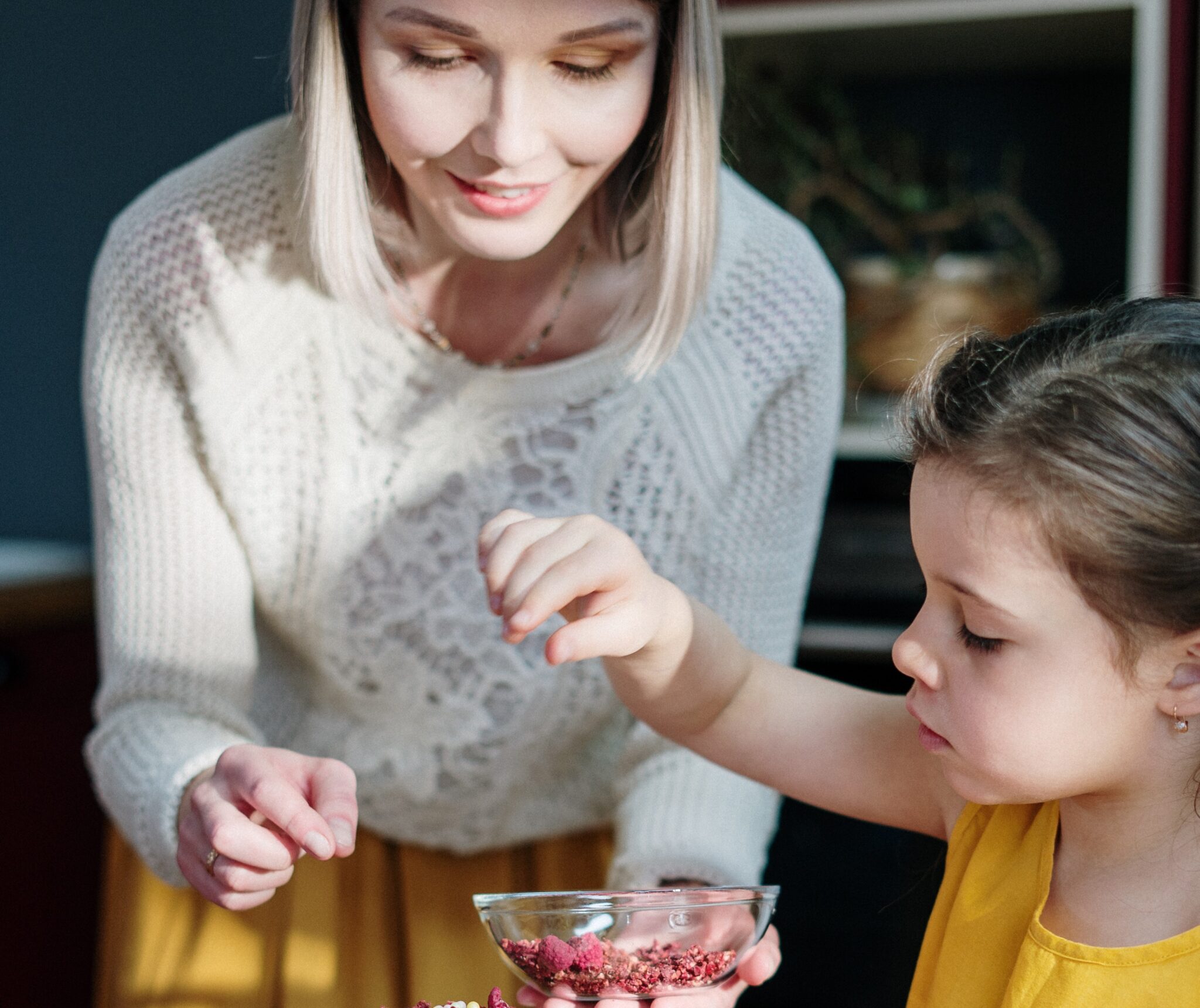 When making homemade trail mix, please be mindful of choking hazards for children under four. Children under three should not have nuts, seeds, popcorn, raisins, or other dried fruit unless the dried fruit is cut into tiny, bite-sized pieces.
Check out this toddler-safe trail mix recipe from Yummy Toddler Food! It's an easy, on-the-go snack safe for toddlers that preschoolers and older kids will love too!
Need another quick and healthy snack idea? Try a homemade smoothie!
May 23, 2023, by L. Elizabeth Forry