Nothing is more satisfying or healthy on a hot summer day than a smoothie. Chock full of fresh fruit and veggies, it's also a great way to get some needed nutrients into your reluctant eater!
Even if you don't have a reluctant eater at home, they're a healthy, delicious way to serve snacks. Smoothies are a near-daily occurrence at my home for myself and my kids!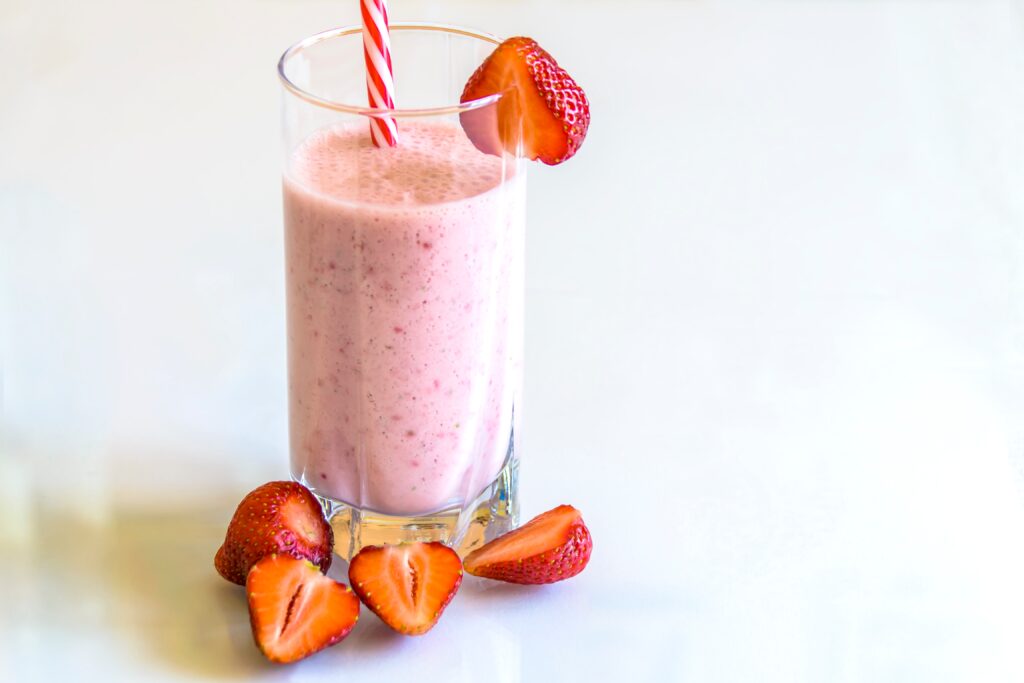 Here are a few fun smoothie combo ideas:
Strawberry-Banana: Strawberries, Banana, Vanilla Yogurt, and OJ. 
Peanut Butter Banana: PB 2 Powder, Banana (frozen or fresh), milk of choice, cinnamon, nutmeg, and a dash of salt.
Popeye Smoothie: Banana, Green Grapes, Apple, Vanilla Yogurt, and Spinach.
Cherry Vanilla Smoothie:  Apple Juice or Cider, Low-fat Vanilla Yogurt, Vanilla Extract, and Frozen Pitted Cherries.
Strawberry Kiwi Smoothie: Pineapple Juice, Kiwi, Banana, and Frozen Strawberries.
Gluten-Free Blueberry Blast: Gluten-Free Almond Milk, Blueberries, Vanilla Rice Protein Powder, and Stevia. Recipe from Gluten Free Goddess.
Hawaiian Smoothie: Fresh Pineapple, Papaya, Guava Nectar, Lime Juice, Grenadine, and Ice. Recipe from Eating Well.
All these smoothies can be made to taste, so if you want more or less of something, adjust to your preference!
Educational Benefits of Smoothies
Smoothies are more than just a healthy snack. They're also an opportunity to teach your child math, colors, nutrition, measuring, and science! While you don't need to measure to make smoothies, teaching your child about measurements is an excellent opportunity.
Additionally, you can discuss the benefits of the different foods you're using. For example, blueberries make our brains healthier, and milk gives up strong muscles.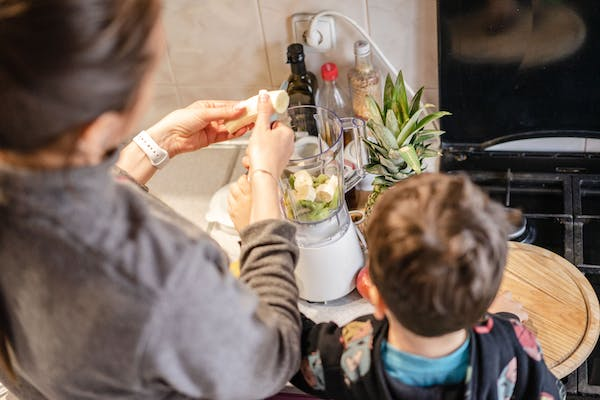 Before you make your smoothies, take a trip to the grocery store or farmers market to buy fresh fruit and veggies. Children are much more likely to try new foods if they have a role in selecting and preparing them.
Updated May 21, 2023, by L. Elizabeth Forry