Summer is the season for road trips! We have some apps to make traveling with kids easier for all you tech-savvy parents; your smartphone gives you a few tricks up your virtual sleeve that make road travel with toddlers easier!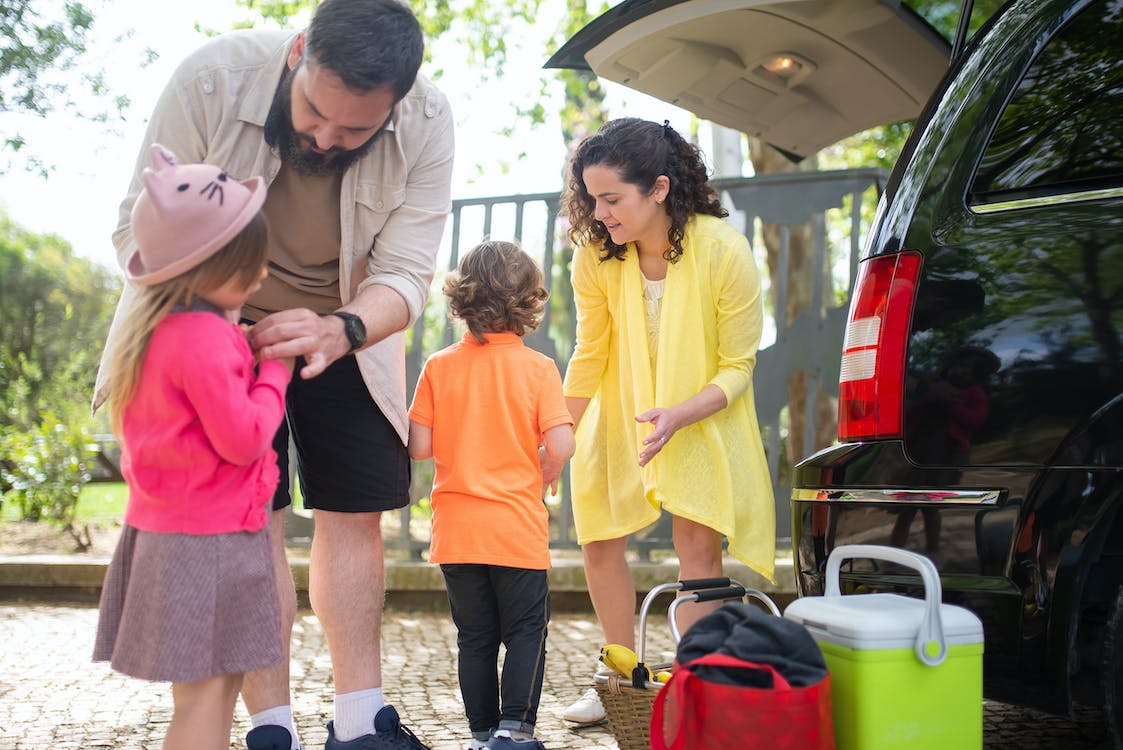 Here are eight apps we recommend to your tablets or phones that make traveling with tots run smoothly!
Roadside America
Love dad jokes and random pieces of history you can regale your friends with later? With Roadside America, you'll never miss another giant twine ball, bizarre museum, or hilarious statue. If you're feeling adventurous, let your kiddos pick where to make a cultural pit stop! A great tip to make traveling with kids easier is to give them some say in what they're seeing and doing!
Roadside America offers seven oddity-rich US or Canadian regions. It's packed with easy-to-use, in-depth info and maps for the nation's funniest and weirdest must-sees, over 7,800 eye-popping places when you unlock the entire USA and Canada.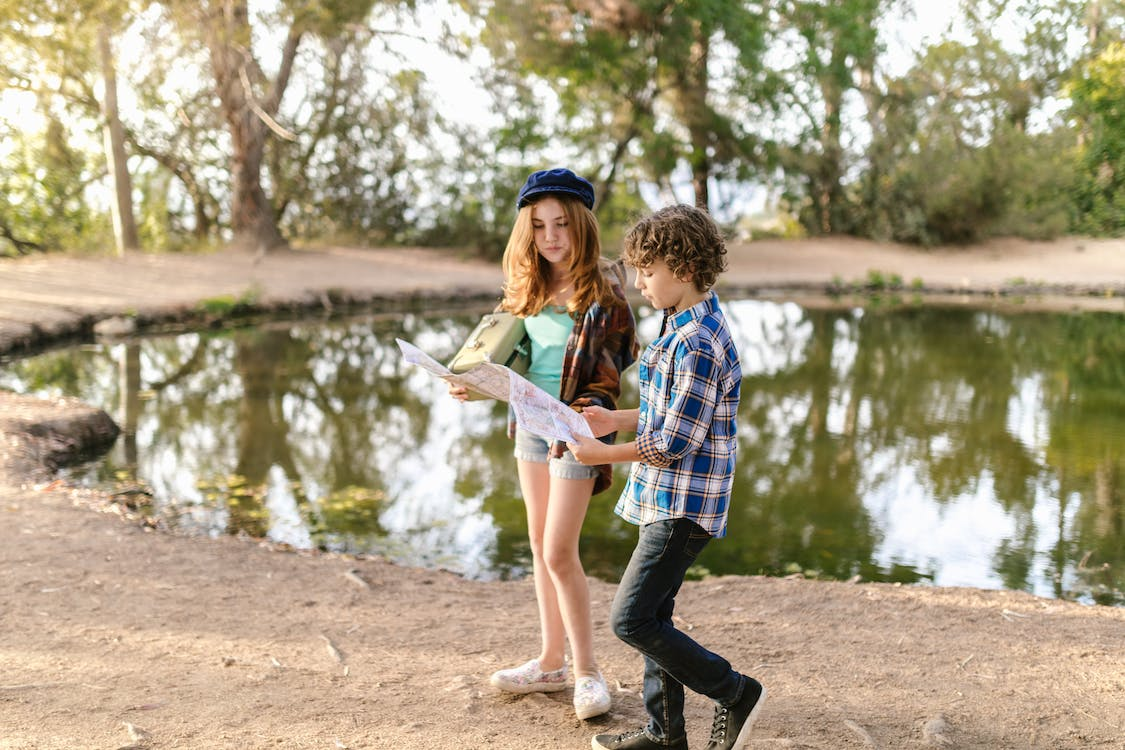 For only $2.99, the Roadside America App for iPhone lets you choose one of seven US/Canada regions to unlock: Northeast, Southeast, Midwest, Southwest, Northwest, or California. In addition, you can also buy individual regions ($1.99/region) or the Entire US/Canada ($6.99) in the app.
KneeBouncers
Of course, be sure you've downloaded our KneeBouncer app to your devices to keep your kiddos playing with purpose while you travel, too! We have dozens of games for toddlers and preschoolers; our games are a great way to pass the time at the airport, in the hotel, or while driving!
Amazon Music
Amazon Music is free with your Amazon Prime subscription and provides unlimited music the whole family will love. One of our favorite games is to play the Disney Favorites station and see who can guess the movie the song is from first!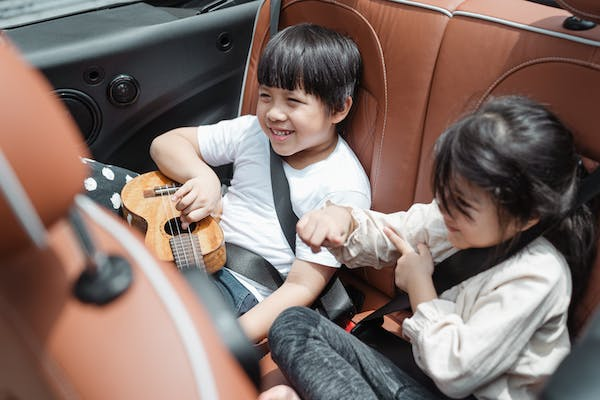 Amazon Music also has relaxing nap music when you need to lull your little one to sleep or relaxing soundscapes like ocean waves or wind. The station Instrumental Lullabies was our favorite when we lived in Chicago, and we would travel with two kids under five to the East Coast for Christmas and summer vacations!
Well-rested little ones make traveling with kids easier!
Road Trip Bingo
The Road Trip Bingo App will get your kids looking out the window and taking in the sites!
Sure, you can play the low-tech version of this game, but the app version provides multiple bingo cards, providing more game combinations! Plus, the app contains specific boards for the airport, around your hometown, colors, road signs, and more, so there is play for all ages and levels!
The app is free and works on ALL mobile devices, so everyone can play on the device that suits them best without parents surrendering their phones!
Kids Eat Free
Kids Eat Free is an app that uses your current location to find the nearest restaurants hosting kids eat-free nights or other kid-related discounts. In addition to location, you can search by cuisine type or even restaurant name to see if one of your favorites is nearby!
Flush! The Toilet Finder App
I wish this app had been around when I traveled with little kids! Although I'm usually the one who needs the bathroom these days, so, it's still worth a download.
The app has an app that navigates you to the restroom, and they're rated by cleanliness and list whether or not a fee is required and if it's accessible for those with disabilities.
Whether it's a diaper change or a bathroom emergency, having access to a bathroom makes traveling with kids easier!
Waze
Few things are more frustrating while traveling than getting lost or encountering an unexpected detour when you're far from home. Waze uses real-time data submitted by drivers and passengers on the road to provide the most accurate trip time, hazards, and other helpful travel information.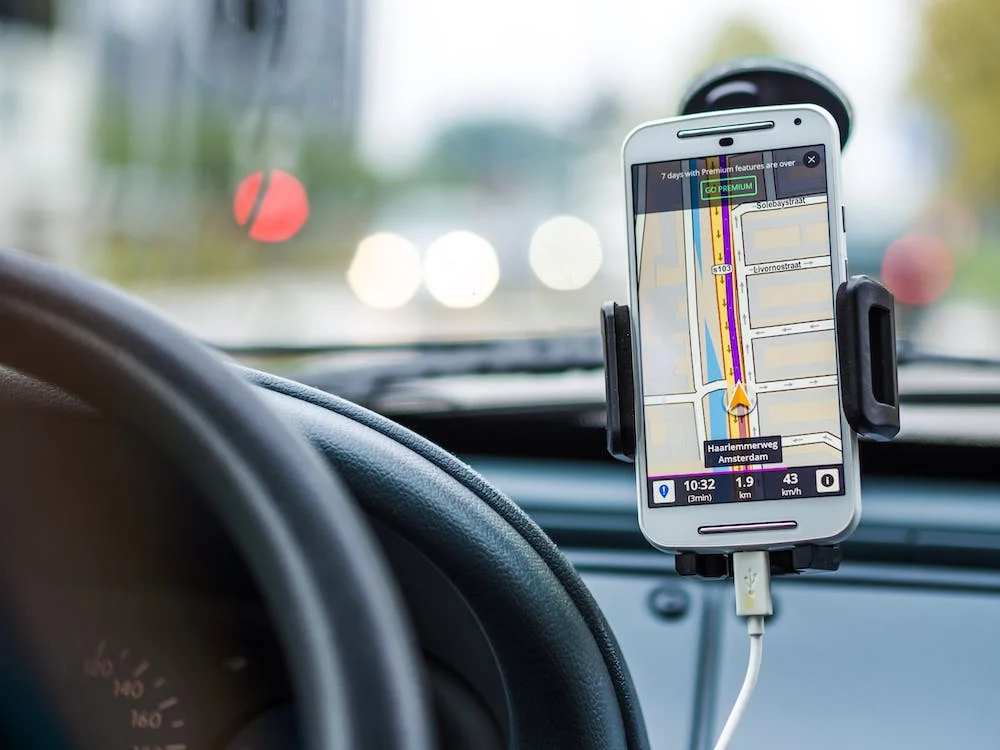 You can even search for a Starbucks, McDonald's, gas station, or Target if you need to stop or stretch your legs!
Movie Streaming Apps
Whether you prefer Netflix or Disney+, have your kid's favorite movies or TV shows downloaded to their device when it's time for everyone to have a break. Most apps allow you to download content to a device, assuming you have enough memory, so even if your car isn't equipped with wifi or built-in screens, your little one can watch a movie ~ Don't forget their headphones!
Updated August 4th, 2023, by L. Elizabeth Forry