At KneeBouncers, we have plenty of games that focus on counting and numeral recognition. One of the most popular games is Plane Fun, a play-with-numbers game that helps children recognize and name numerals in a fun and interactive way. Plane Fun requires the use of a mouse, so it also helps older toddlers and preschoolers develop tech and fine motor skills.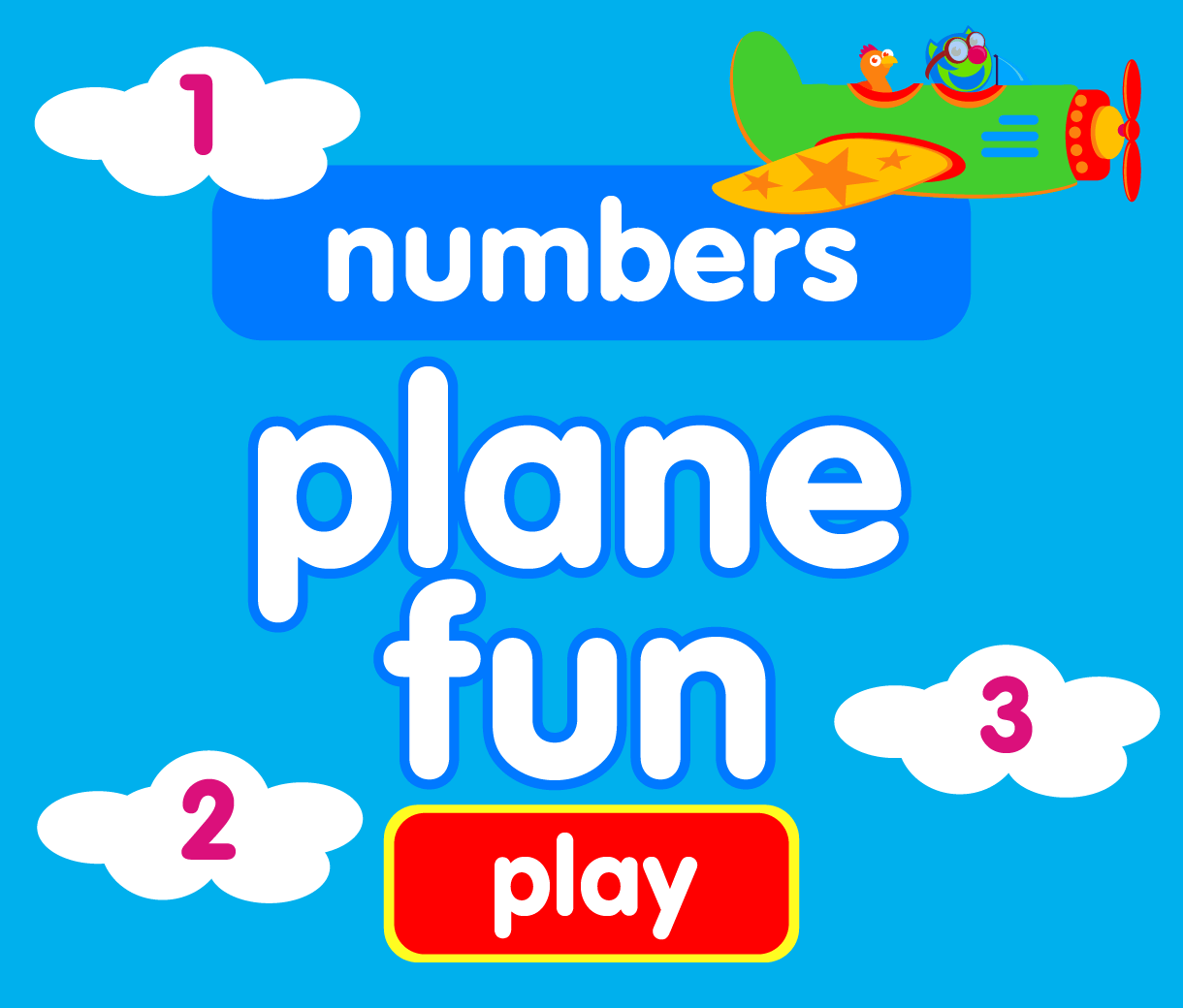 To take learning numbers to a new level, check out this fantastic gross motor game based on Plane Fun developed by Allison of Learn ~ Play ~ Imagine. All you need is a little chalk and a sidewalk!
What makes this activity great? Motor abilities and play are related to learning processes. Getting your child moving while learning helps the brain to develop and become better organized.
To play this fun and active numbers game, you only need some sidewalk chalk or paint and a large enough space to paint around twenty clouds. You can read Allison's full description here.
Other Gross Motor Games and Activities that Incorporate Play with Numbers
Traditional hopscotch
Bowling
Mini-golf
Timed races
Tap the balloon (how many times can you tap it before it falls?)
Ball toss (How many times can we toss it without dropping it?)
Velcro darts with numbered targets
Numbered bean bag toss
Number scavenger hunt
Exercise Dice
Check out other great activities inspired by KneeBouncer games by reading these blogs:
Updated September 12, 2023, by L. Elizabeth Forry