Before we know it, it will be time to pick out Halloween costumes. That is if your kids haven't already told you what they want to be! We have five tech-inspired costumes that are easy to put together and relevant to what's hot and popular right now! Whether you're looking for a family theme or something unique and adorable for your toddler's first trick-or-treating experience, we have you covered!
1. DIY Robot Costume
Nothing says homemade Halloween costume like a cardboard box. But these homemade costumes are anything but simple and boring! Plus, the kids can get involved with the creation! We love these homemade tech-inspired robots from Mommy Blogger Beth at Days With Grey.
Even if your kiddos decide not to use this fun idea for trick-or-treating, it is an excellent project for a rainy weekend day and to reuse cardboard boxes and other recyclables!
2. No-Sew iPhone Costume
With a new iPhone coming out every year, usually in late September, dressing up as the techy gadget is a win-win for Halloween! We love this fun, toddler-friendly (and no-sew!) iPhone costume from Jen, who blogs at My Own Road.
This adorable tech-inspired costume is indeed no sew, but not no work! It does require some prep, cutting, and gluing. But its fleecy warmness is perfect for throwing over the top of another shirt or sweatshirt if Halloween temps dip.
3. DIY R2D2 Costume
Star Wars has been having a moment lately; well, lots of moments! From their hit shows The Mandalorian and Ashoka to the official announcement of Episode X in the movie franchise, there's a lot of buzz in the galaxy. And no matter how popular or trendy Star Wars is at any given moment, R2D2 is always a fun and recognizable tech-inspired costume choice!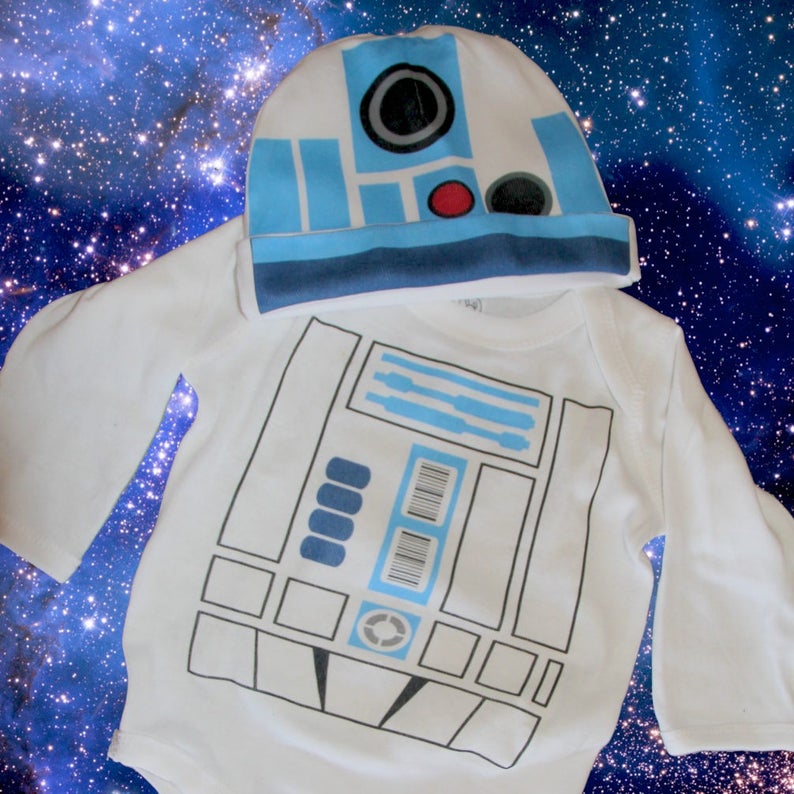 You can try creating a DIY costume from More Than Thursdays. Or , if you have a little one, purchase this adorable onesie and hat from RH2Creations on Etsy.com! My eldest son went as Yoda for his first Halloween at six months old – so I am always in favor of a Star Wars-themed costume!
4. Mario & Luigi (or ANYONE from Mario Bros.)
The new Mario movie was hot this year, and kids will be clambering to portray their favorite characters, be it Mario, Luigi, Toad, or Yoshi. I will be repurposing a pink dress and blonde wig I used for a theatrical production earlier this year to go as Princess Peach! Check out this full-family idea from Meredith at Unoriginal Mom!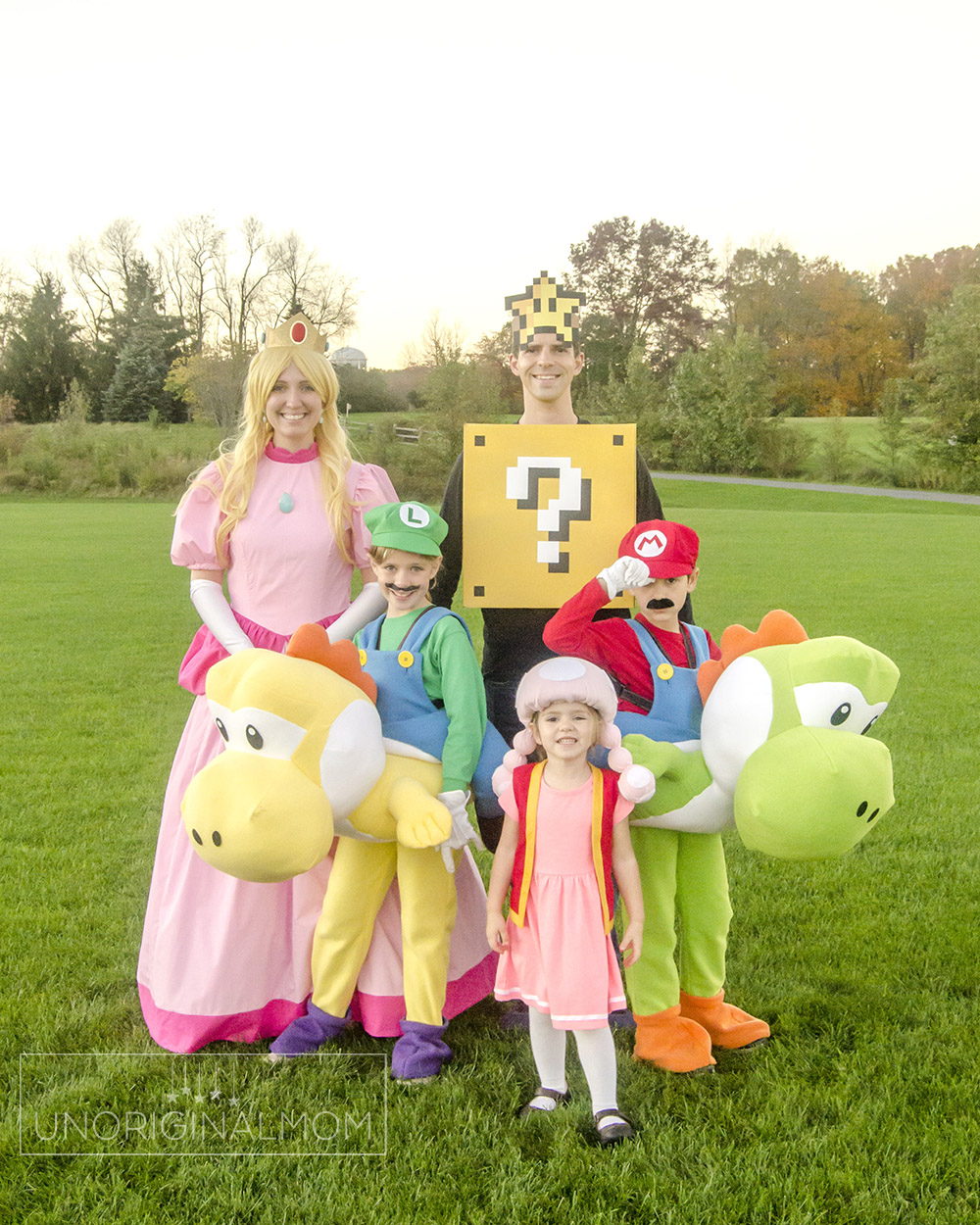 If you're not a Super Mario fan, any video game costume counts as tech-inspired and is probably something the kids will love!
5. Pinterest Board
Few ideas could be simpler than creating a Pinterest Board costume! We love this idea from See Kate Sew! The best part of this tech-inspired costume is that you can make it represent anything that interests your child; it is a guaranteed unique costume!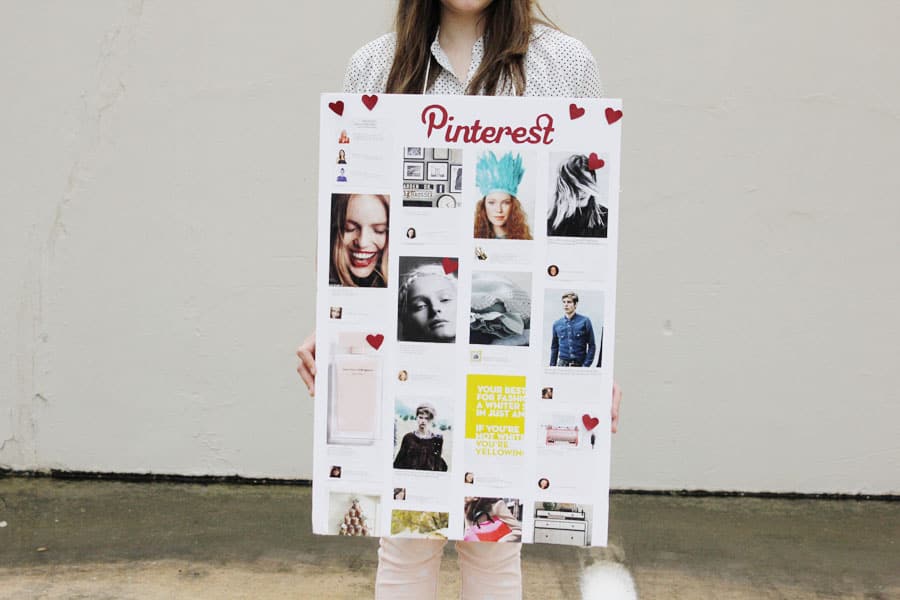 See Kate Sew has plenty of other low-budget, easy DIY costumes, so check her site out if you need some Halloween inspiration!
Updated September 14th, 2023, by L. Elizabeth Forry